Price Tags or Display Cards
Retail Store Displays -

Edikio Price Tag
We're offering an innovative alternative to traditional food labeling methods. Our Price Tag printer will produce wipe-clean PVC cards that are scratch-resistant, non-porous, and resilient to cold and moist environments.
Print attractive, branded price tags on food contact compliant plastic cards within seconds with an Edikio Price Tag package.
Hotel & Restaurant Displays - Edikio Guest
Design and print your own visually-appealing display labels or buffet tags to clearly communicate food types and food allergens at buffets or guest names at events.
Print membership cards, employee ID badges, room key cards and in-room signage (e.g. WI-FI password) detailing the services you offer alongside your own branding with an Edikio Guest package.
ISEGA Food-Safety Certified Display Solution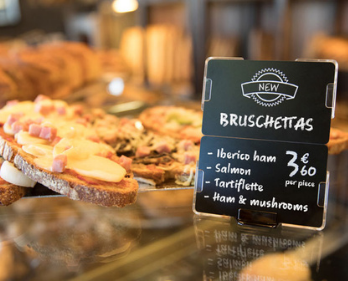 Display food types and important allergen information in a professional and clear manner.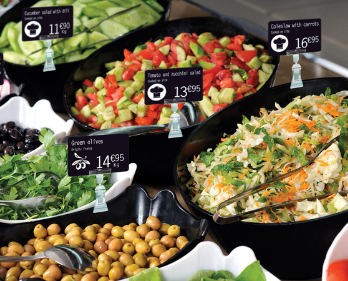 Show off the dishes your chef has created with customised buffet labels that reinforce your establishment's branding.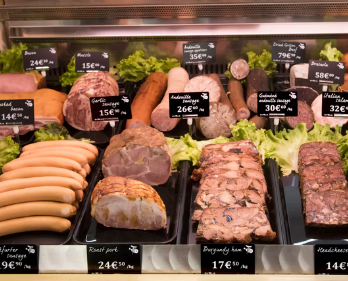 Our price tags are ISEGA food safety regulation certified. They withstand cold and moisture without any damage, making them the perfect choice for refrigerated displays.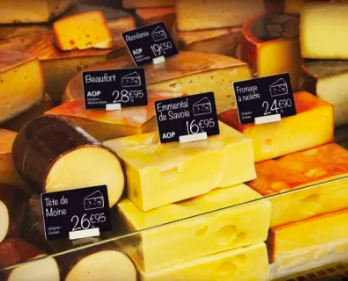 The PVC cards are easy to clean and hygienic. Simply wipe clean.
FLORISTS & GARDEN CENTRES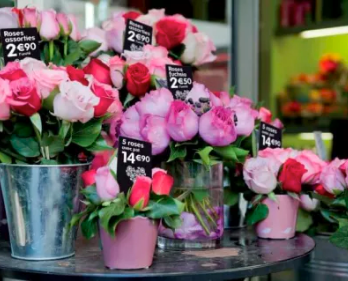 Create waterproof personalised cards for flower price tags and customer messages & photos, suitable for birthday, event and sympathy cards.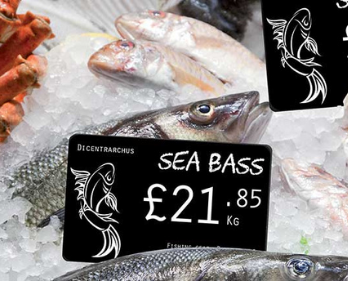 Move away from traditional price tag card methods to a more hygienic PVC plastic card solution for high-risk food such as raw meat.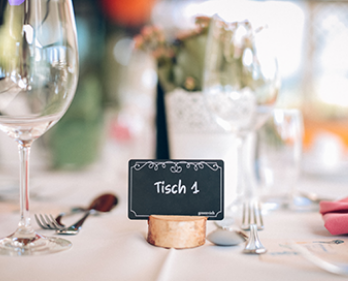 Design and print custom name cards for wedding and event table settings with your own branding. QR code menus are also available for restaurants.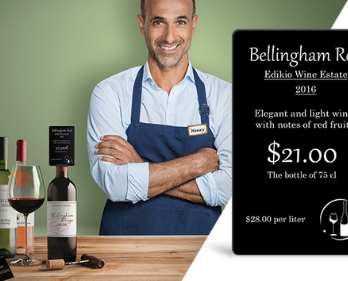 The wine bottle neck accessory discretely holds a price tag without hiding the bottle. Enjoy using wine industry-specific templates in the design software.
All-in-one labelling solutions
Edikio offers two ranges of all-in-one solutions to let you design and print attractive food labels quickly and easily while cutting costs, all from the comfort of your store or establishment:
Food Price tags for stores

Display Labels for hotels and restaurants
Complete range of Display Accessories
Browse the complete range of display card accessories and supplies available including:
Display holders
Coloured Cards
Coloured Ribbons (Ink)
Wine bottle neck attachments